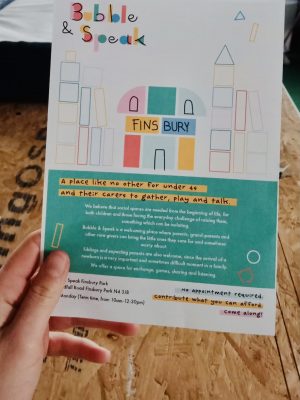 We are pleased to announce that Bubble and Speak will reopen its doors in the new year at a new venue, WLM in Finsbury Park, London.
We hope to return to our original space in Lambeth as well, subject to the Library's new schedule and public health guidelines.
Please keep an eye on our social media: @bubbleandspeak
We have missed you!